I had the pleasure of creating Challenge #2 for Summer Stashbuster!
Challenge 2
:
Color Combo Challenge
- Yellow is a HOT Hot Hot color this year and I find myself drawn to it in clothes as well as scrapping! I challenge you to use
YELLOW and TURQOISE
on a layout or project!
Bonus Challenge
- Include
IMAGINATION
in your layout! You don't have to necessarily use the word - be creative and show me imagination!
Here is my layout! I can't wait to see YOURS!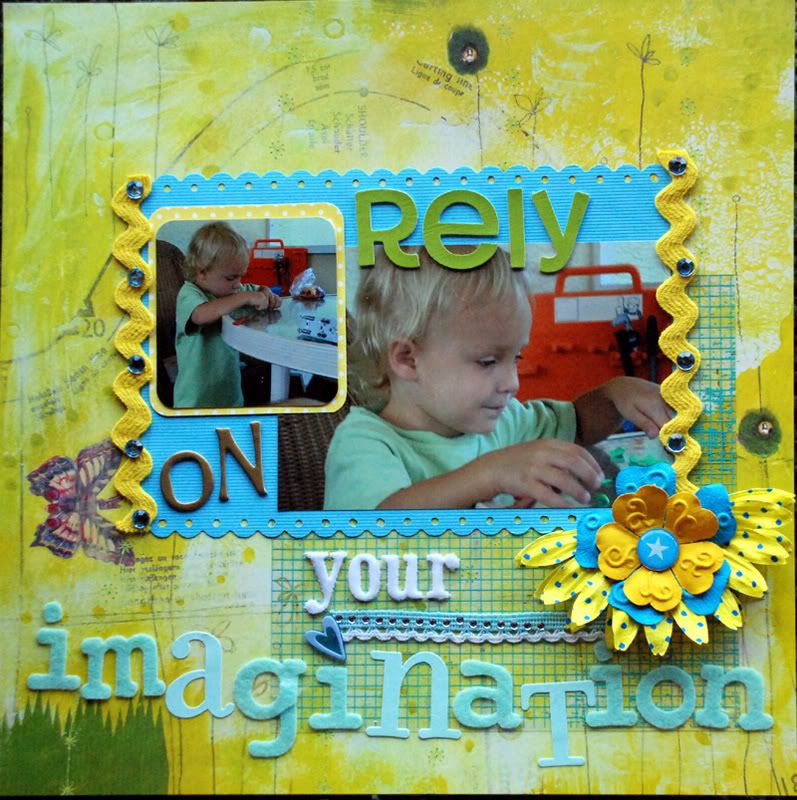 The products I used:
Daisy D's Catching Fireflies Paper
Bazzil
Sassafrass Lass
AC Thickers
Hambly overlay
Prima flowers
Q and Co button
Making Memories Brad
Heidi Swapp bling
Trim and rickrack Joanns
Jewels Darice
Reminders:
Remember to add up your points - 5 points for doing the challenge, and an additional 5 points for the Bonus Challenge. We'll be posting the next one on Saturday, so don't delay! You can post your art to the gallery here:
Summer Stash Challenge Gallery
While there are no individual challenge deadlines, all work needs to be uploaded by July 13 to receive your points and be in the drawing for a super prize! They're gonna come fast so get ready to get scrappy!
Have a delightful SUNNY day!
Lisa Woodhart