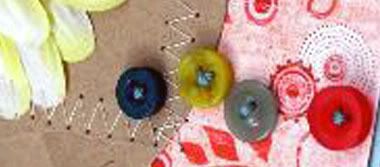 We have some very exciting news to share with you!
Homegrown Scrapbooks is excited to announce the unveiling of its brand new blog!
The Homegrown Blog will be updating on a daily basis, bringing you inspiration, challenges, product and book reviews, tips, techniques, sketches, sneak peeks of future kits and all of the fun happening at Homegrown Scrapbooks!
So be ready for the May 1 celebration of the Spring Survival program.
Come back tomorrow for a personal letter from Stephanie!